HISTORY . . .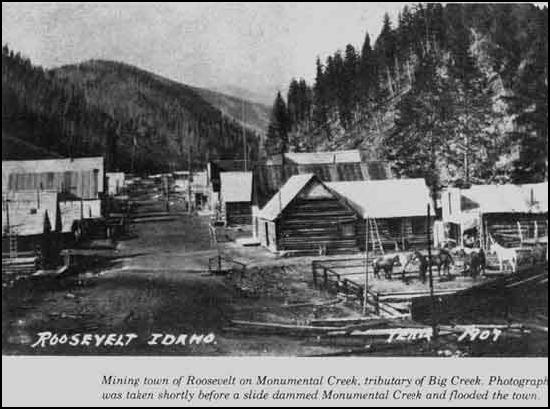 Yellow Pine area history is a fascinating view into the experience of turn-of-the-20th century pioneers who were drawn to the remote mountains of the American West. Most of the early inhabitants of these rugged mountains were mineral prospectors; most of them, unsurprisingly, were men.
Except for the town of Roosevelt of the Thunder Mountain boom in the first part of the first decade of the 1900s, there was no big, dramatic mining camp setting with its attendant tent cities, saloons, bordellos, lawyers and assay houses. The story of this area is largely one of tough sourdough prospectors, a few families, fewer businesses, the Forest Service, those drawn by opportunities for outdoor recreation, and, in the era of World War II, the prosperous company town of Stibnite.



In this area of the website, we aim to give you a view into the lives of residents and visitors in these high mountains far from city living.

This will also soon be a place from which you'll be able to access readers' stories and other articles, and to submit your own tales and bits of information online. Please check back for further developments! In the meantime…

On this page is a brief HISTORICAL OVERVIEW of the Yellow Pine community and some of its neighbors.

On this page there are also some LINKS TO DATA OF HISTORICAL INTEREST: cemetery, census, marriage data, post offices, and miscellaneous pioneer information so far.