OUR SPONSORS . . .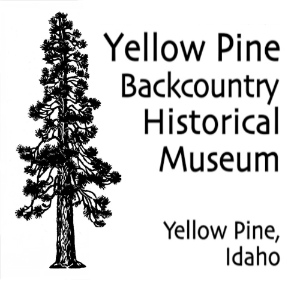 The Board of Directors of the Yellow Pine Backcountry Historical Museum, Inc. is very grateful to the following people and businesses lending their support to the launching and continued fueling of Yellow Pine's museum:
A HEARTFELT
THANK YOU! to…
Founders Club members of the YPBHMuseum:
Keith and Delta Holloway (Holloway Properties, LP), Boise & Yellow Pine

Willie and Candy Sullivan, Yellow Pine & Caldwell


Our 2021 sponsoring advertisers:
PERPETUA RESOURCES (formerly Midas Gold): Perpetua Resources is breathing new life into the historic Stibnite mining district. The company has a team of scientists, engineers, environmentalists, and community leaders working to design a project that restores the environment, creates economic opportunity and benefits the surrounding communities. This modern mining company is a huge supporter of Yellow Pine and ensuring our rich history is preserved and shared. For more information on Perpetua Resources and the work they are doing in the community, please visit PerpetuaResources.com.
And special thanks to the McCall-Donnelly School District for the opportunity to use the "University of Yellow Pine" building to house the Museum!
Grateful acknowledgements to Sue Neider and Sharon McConnell for their separate efforts in widely sharing historical information about the backcountry area.
We also owe thanks to those first contributors of photos, stories, and "stuff", and those first arrangers and docents, who made the summer of 2011 museum possible – and to those who continue to add to the collection, help out at fundraisers, donate, and welcome visitors to the museum. You know who you are… bless your hearts.